About Kam Han Szechuan House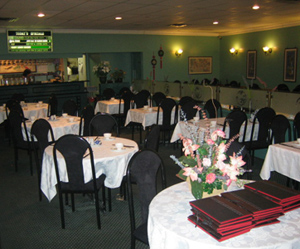 Over the past 20 years we have grown into the successful restaurant that we are today. We have focused our vision on doing what is best for our customers by providing excellent service and quality food.
At Kam Han, all of our dishes are prepared with 100% fresh ingredients. While we are well known for our hand made dumplings, our wontons and spring rolls are all hand made by our staff as well. All of our chicken dishes are served with white breast meat only, as it states on the menu. So come on by and give us a try, whether its a light snack or a full course diner, you will not be disappointed.
We also cater to private parties of any size, whether you want to hold it in your home, at the office, or in our restaurant, we can take care of everything for you. So keep us in mind the next time you are thinking about holding an event.
**GLUTEN FREE ITEMS ARE AVAILABLE UPON REQUEST**